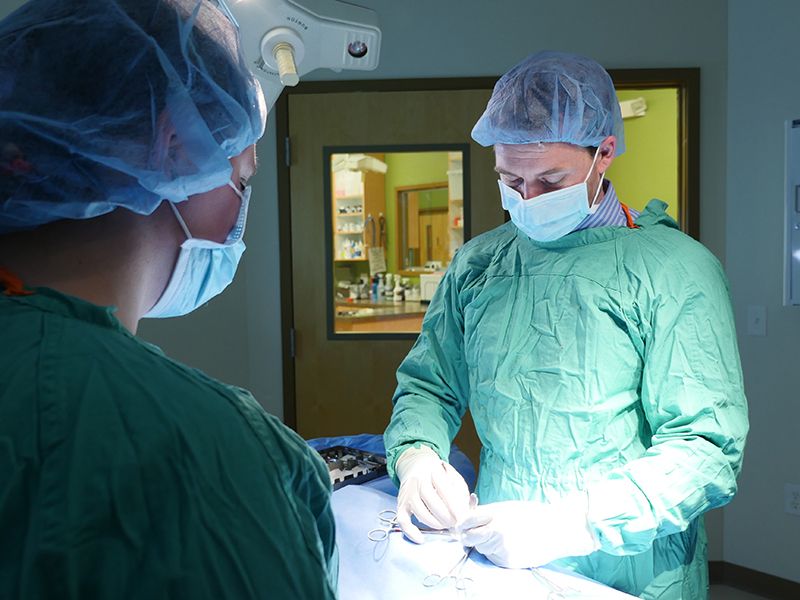 Nippers Corner Pet Medical Center performs a wide variety of soft tissue and orthopedic surgeries. To ensure your pet's safety, we provide exceptional care and monitoring for all surgical and ICU patients. We perform all surgeries under anesthesia and advocate the use of pre-anesthetic blood work to detect any underlying diseases. With your pet's comfort and safety at the forefront, we utilize pain management protocols before, during, and after surgery, until they have completely recovered.
Pet Surgeries Performed at Nippers Corner Pet Medical Center include:
Spay and neuter

Mass tumor removal

Oral surgery/ Tooth extraction

Ear surgery

Declaw and dewclaw removal

Abdominal surgery

Bladder surgery

Foreign body/ Foreign mass removal

Fracture repair

Femoral head osteotomy

Anterior Cruciate Ligament (ACL) repair

Medial Patellar luxation repair
​​​​​​​Please call us today to ensure your pet's surgery is smooth and safe.